Driven by my curiosity and love of trying new things with jewelry, I have some interesting new bijoux in my shop this Spring. I cannot simply be satisfied with having one "style" or look for my jewelry because I love pushing limits and seeing what new designs I can come up with using all sorts of materials.
What's new:
Rustic Copper and Brass Patina and Hammered Jewelry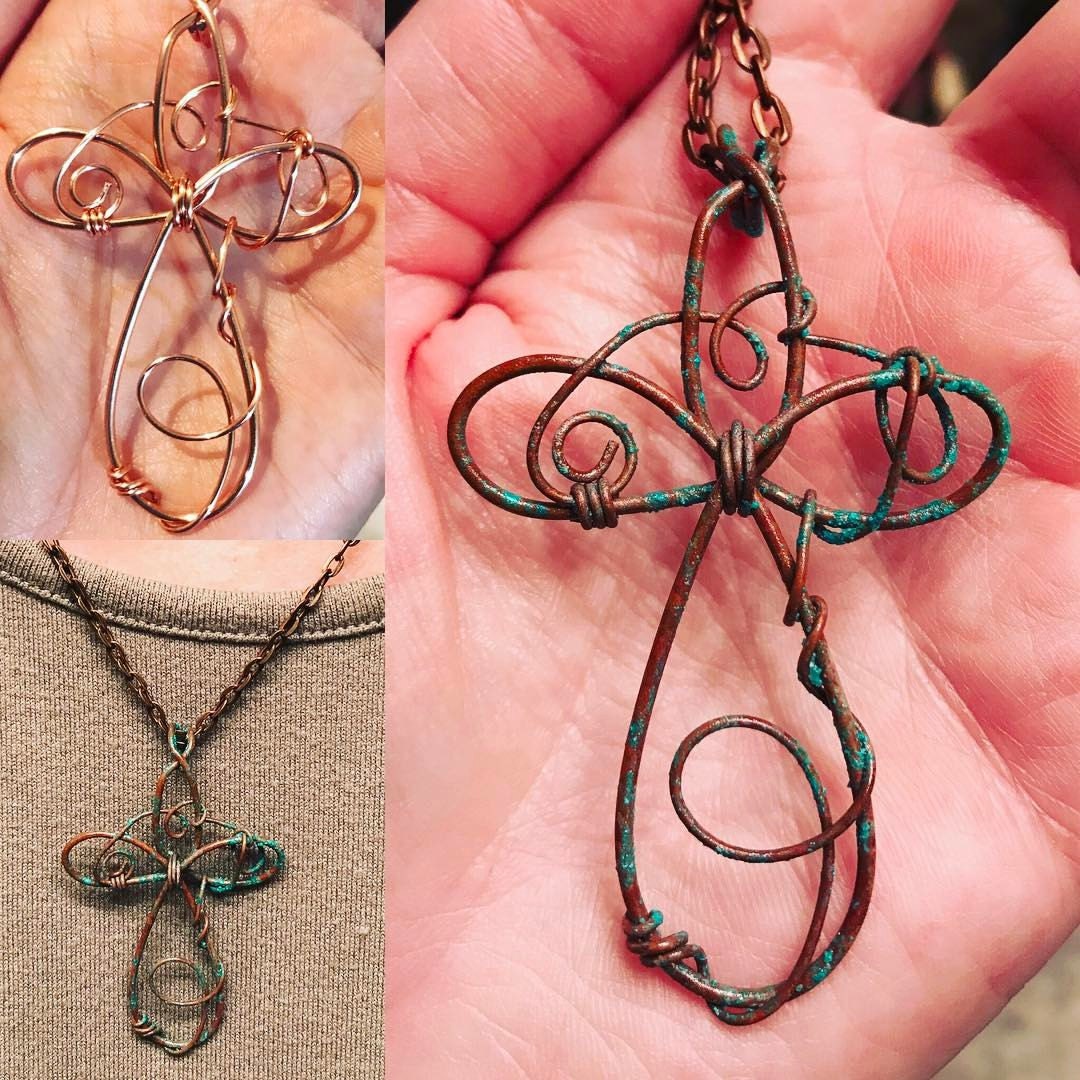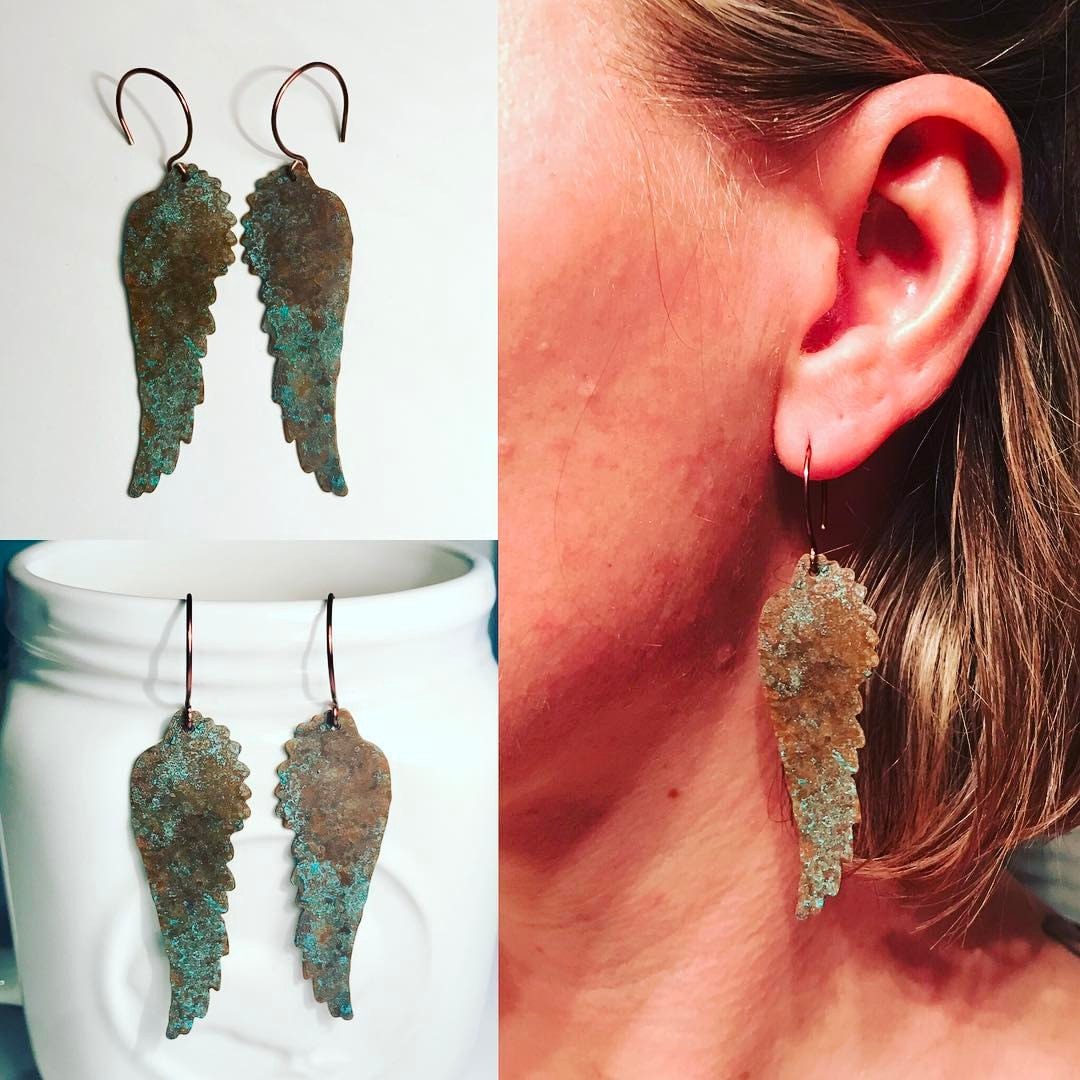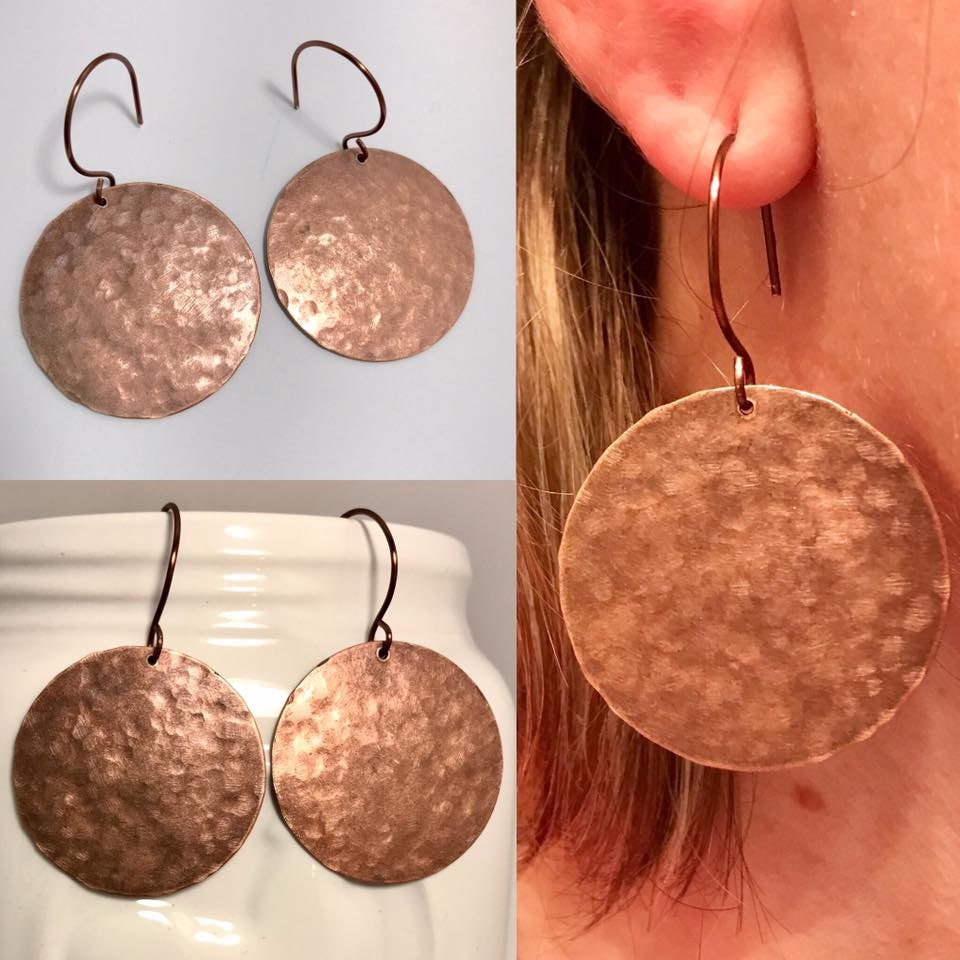 Maybe it is just me, but I LOVE the rustic look and I have been wearing a ton of it since I learned how to make that awesome bright turqoise patina on the surface of my copper and brass pieces. Simple items already in my kitchen achieved this. Taking a hammer to some metal has proven to be quite effective for stress relief as well!
Not only have I been learning how to make pieces soley with resin which is kind of fun and has brought back some distant and foggy memories of the 80's (ha ha!) I have started mixing resin with other materials to make some really unique pieces. I've been having a lot of fun with this...the mess in my kitchen after I have played with resin proves it!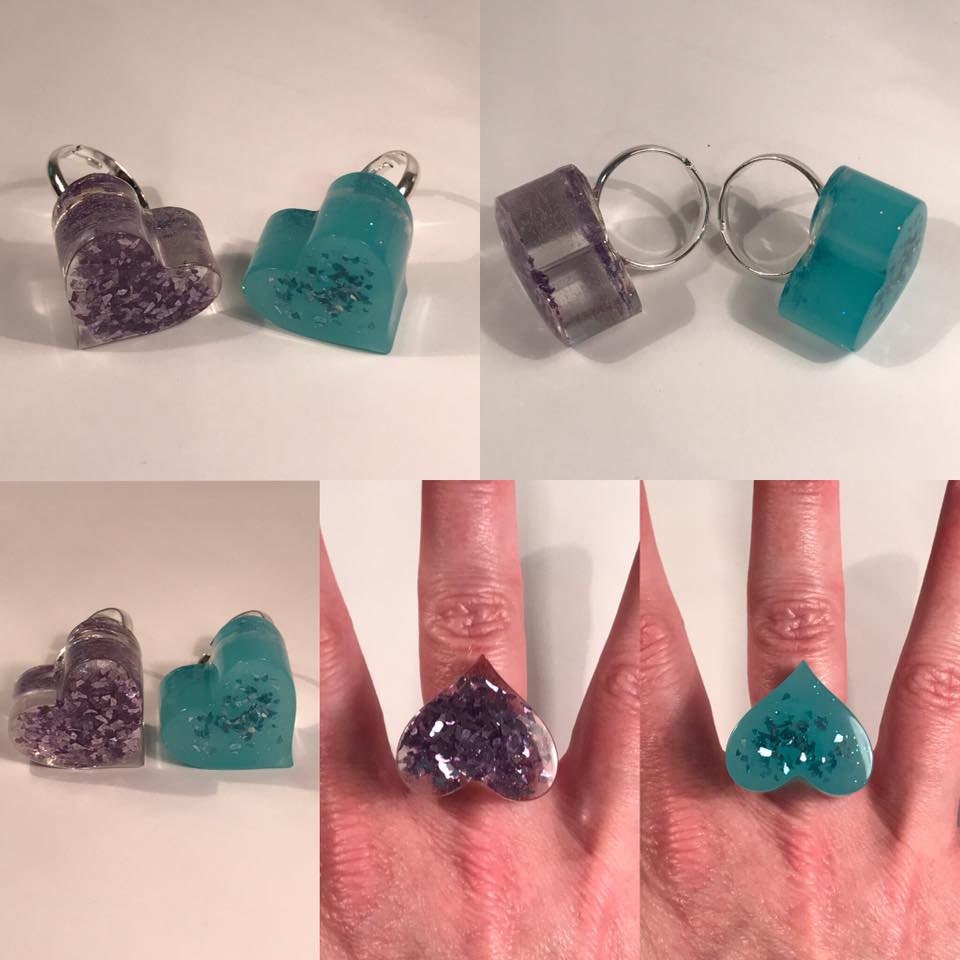 Resin Heart Rings-Adjustable (totally cute and fun to wear!)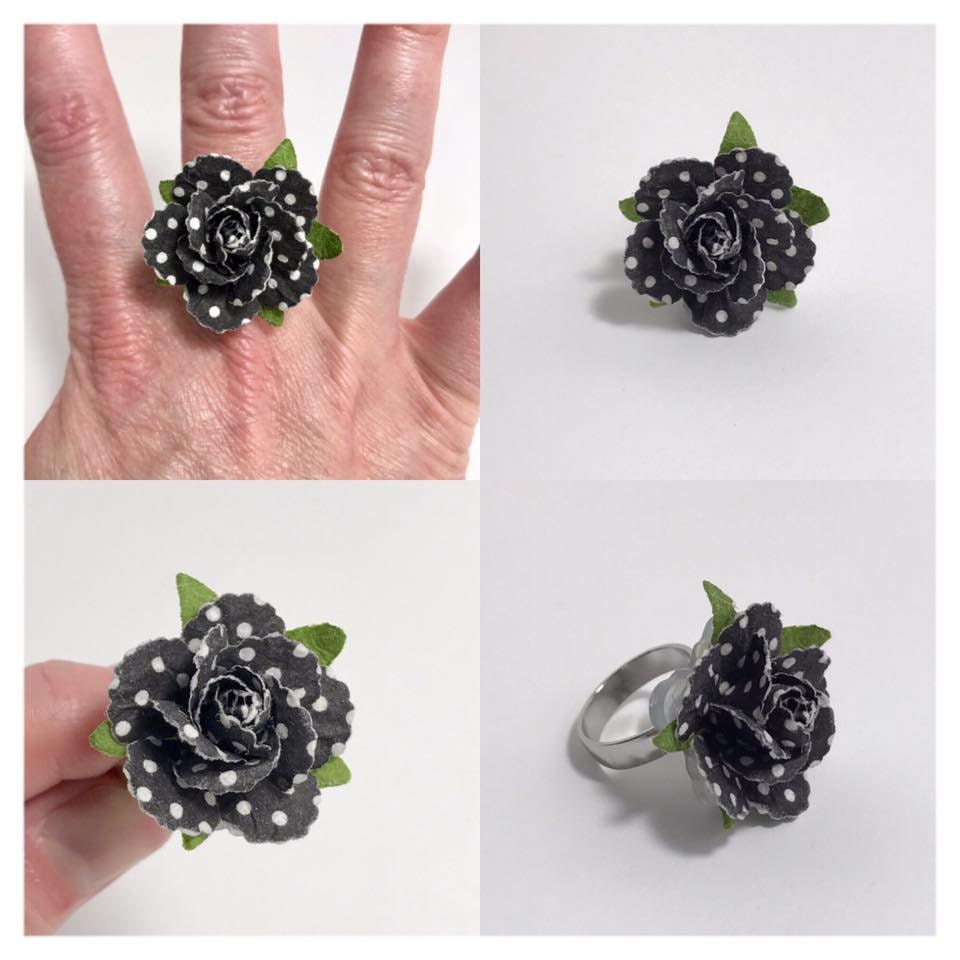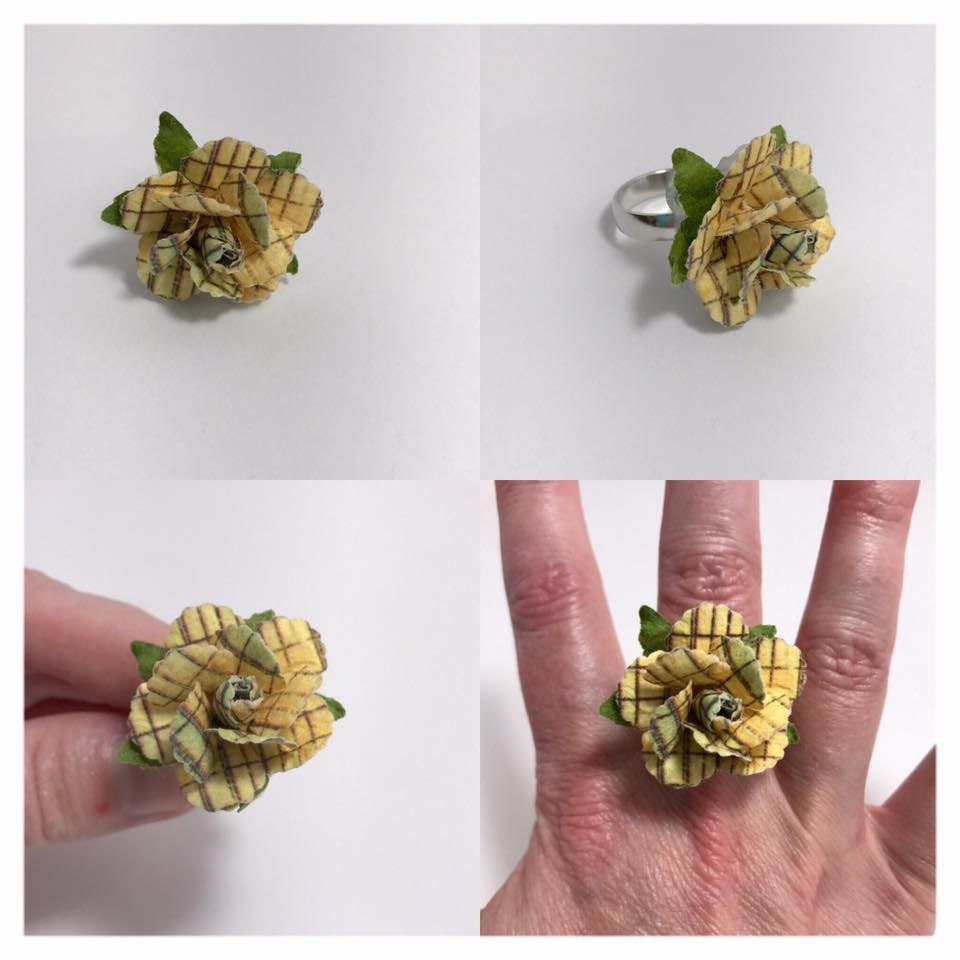 Plaster of Paris flowers (I have many colors and patterns in my shop) set in resin and bonded to an adjustable ring base (nickel-free). I have already sold several of these within the first days of listing them. I sprayed each flower with matte sealant to help protect the Plaster of Paris from moisture etc. These are totally adorable!
These are just a few examples of new items in my shop this Spring. Never fear though! I am ALWAYS starting up new projects and trying new designs. I am constantly inspired. I love to make jewelry that I myself wear, and I know there are other people out there that have a unique spirit and like complimenting their look with accessories that you don't just find at any old department store. I can be a little boho at times, sassy at others, and edgy too! 
Visit my shop and check out some really cool and interesting pieces. Visit often because there is always something new brewing! My goal is always quality unique jewelry that is affordable for the everyday gal. 
Valid until May 12th, 2017 you can get free shipping in my shop if you live in the US. Any $15 or more purchase qualifies. Just in time for Mother's Day. Use coupon code: TREATYOURMAMA2017 at checkout. 
Be on the lookout the week before Mother's Day as well...I have something special in the works that I think you might enjoy! Check back to my blog or "like" my shop on Facebook or "Follow" me on Instagram (shoot I'm on Pinterest too!) Search for ClosCreations1979 and you will find me. I will post my special announcement soon!!!
Till then-stay you, be unique!
Love, 
Clo